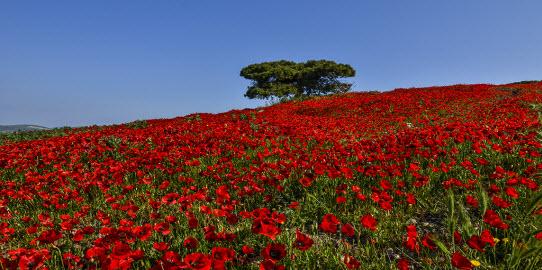 Mayfirst Day has its roots in antiquity. It is the first day of May and the Spring Festival. May, according to tradition, took its name from the Roman deity Maia (Maya), which was so named by the Greek word Mia, which means food and mother. Maya was identified with Atlantis nymph Mia, the mother of Hermes, who was devoted to May.
May is the fifth month of the year, which corresponds to the ancient month of Targilion, celebrated with the famous Anthophoras. It was dedicated to the goddess of agriculture Demeter and her daughter Persephone, who in this month comes out of Hades and comes to earth. Feasts were also celebrated in ancient Rome, called "rosillia", which the Byzantine emperors also preserved.
The celebration of May marks the final victory of the summer over the winter, the survival of life on death and has roots that are related to pre-Christian agricultural worship ceremonies for the fertility of the fields and, by extension, animals and humans. The ancient celebration of May Day has continued in the course of centuries with formality and with various forms and manifestations. One of the oldest celebrations was the Flower Festival, the flower celebration, the first official flower party of the Greeks.
Mayfirstday is considered to be the celebration of flowers and people are used to going to rural locations to "catch May", in folk expression.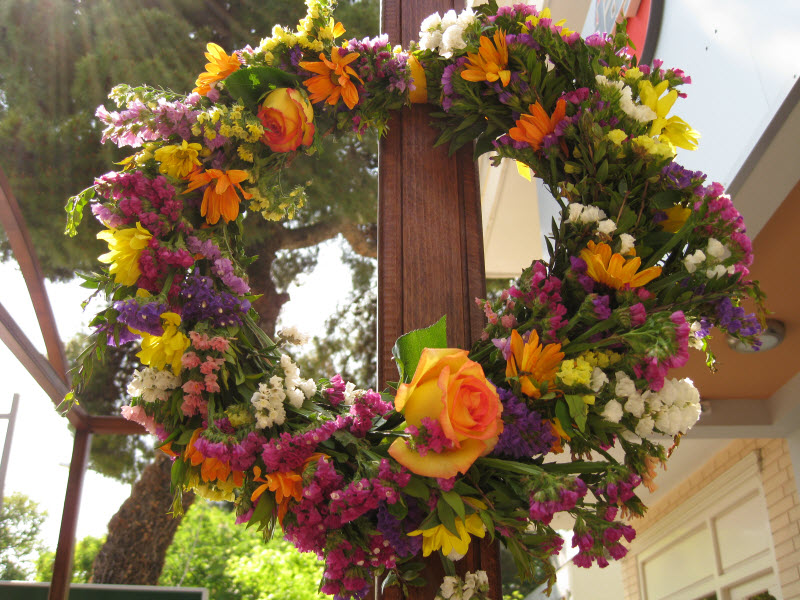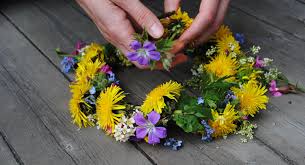 In Greece, the most widespread custom is the creation of the first wreath with cut flowers from the fields. A variation of the custom is also found in antiquity, when in the frame of the Targeli's feast the participants took a green branch that had just flown leaves wrapped in strips and on it hanging figs, bread, flakes with oil, wine and honey, symbolizing life, health, good fortune, good crop and euphoria. Over the years, of course, custom has changed many times to finally get the form it has today.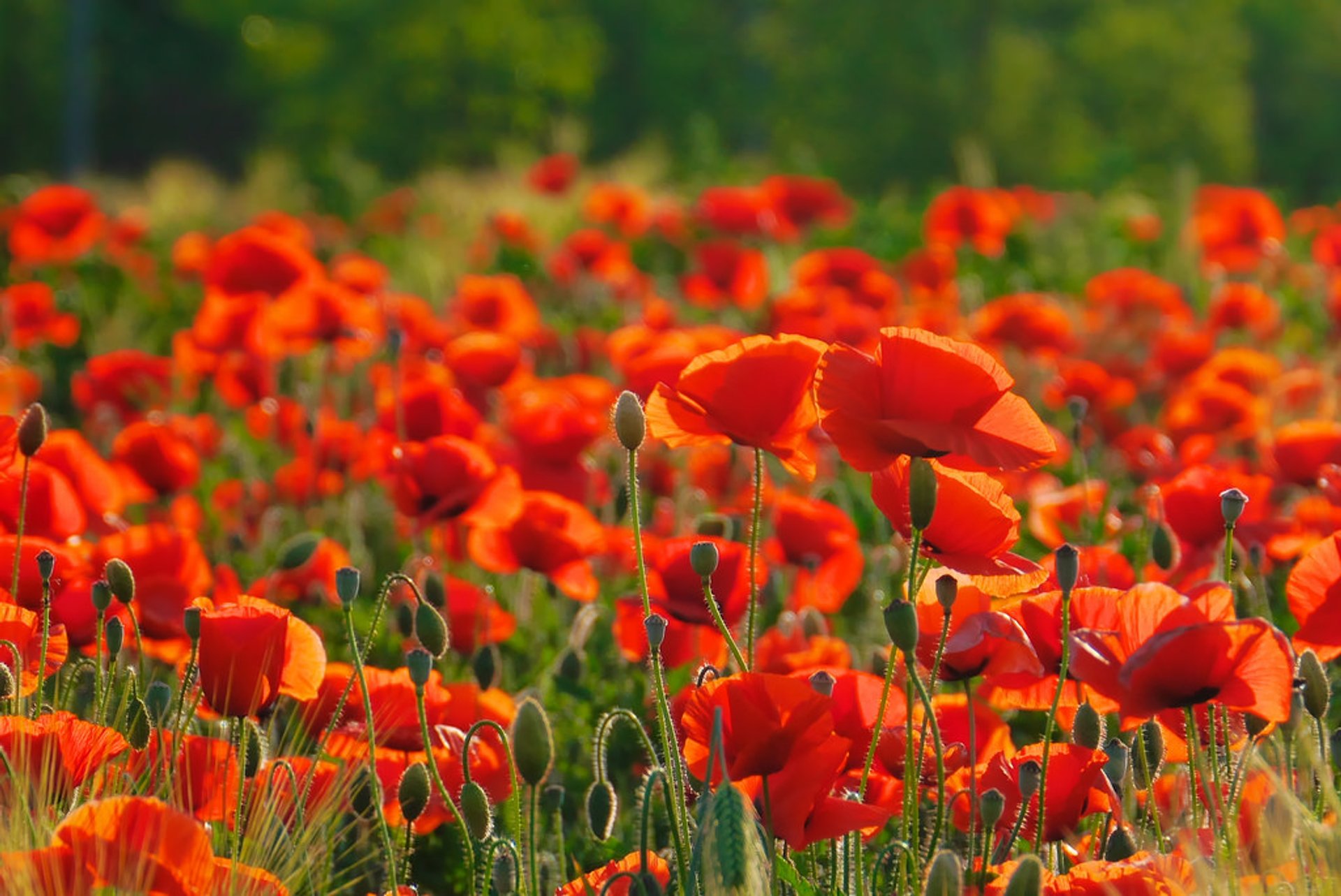 In modern times, free from such symbolism, the Mayfirst Day wreath is more a pleasant activity to make beautiful bouquets of wildflowers or to weave wreaths, which then hang in a prominent position of the house, usually hanging on the door or the a balcony where they keep it until June 23, when Agios Ioannis of Klidonas stays, and they burn it.
It is the month of regeneration, fruiting, vegetation. Nature is reborn and the beauty of its colors reminds us of its grandeur. Flowers of all kinds embellish the natural scenery and wonderful smells fill the atmosphere. Rich vegetation symbolizes the new beginning of life, and a feeling of euphoria and optimism floods us.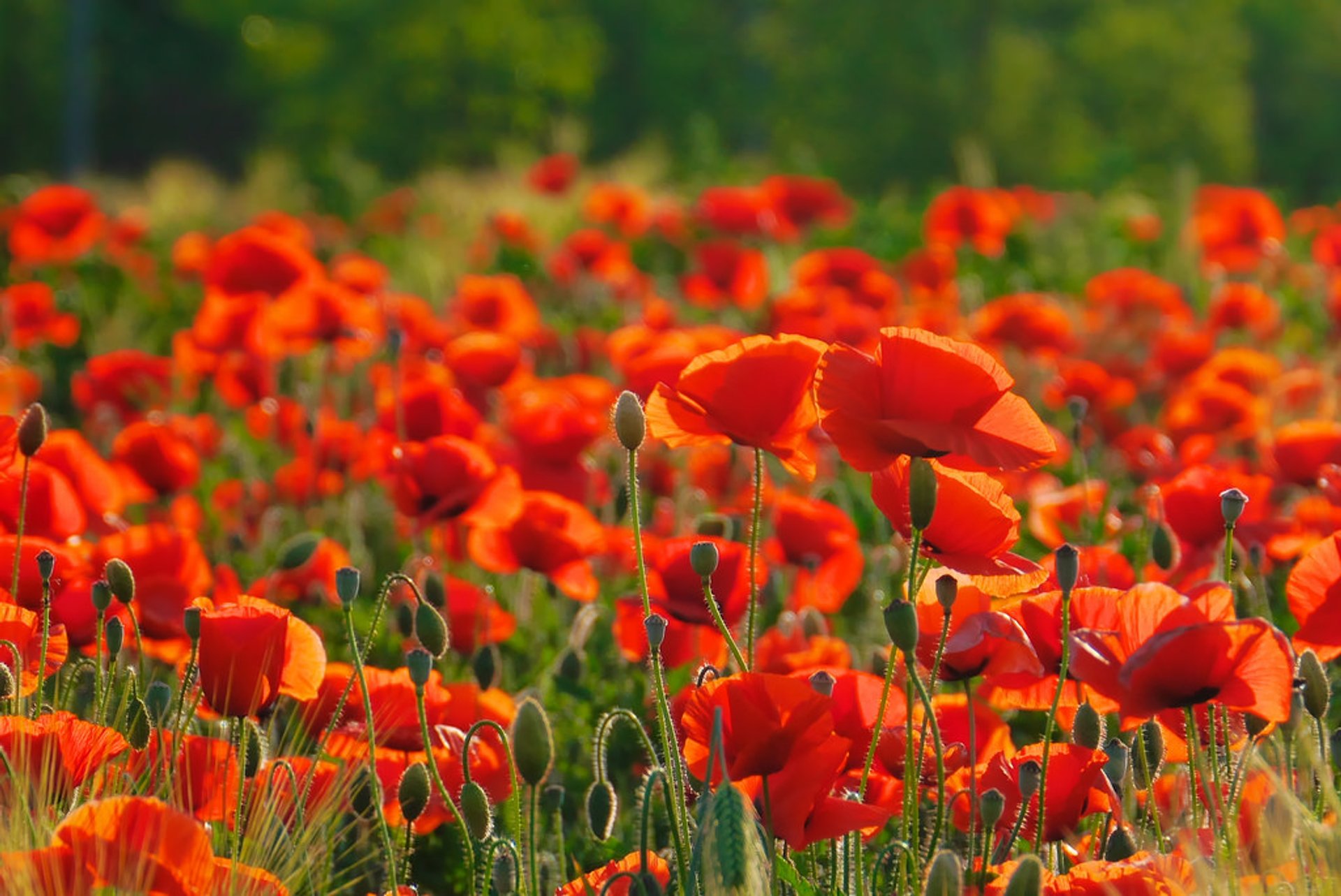 So let's taste the flowers, colors, optimism and vitality that May brings.
Cosmoflora 2019