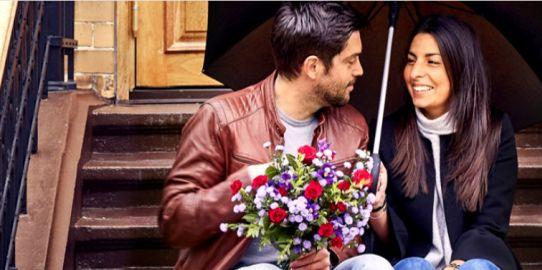 Do not forget to send your Wishes to Flowers on September 17 in Sofia, Sophia, Sonia, Foula, Fai, Elpida, Pisti and Agapi.
Agia Sophia and her daughters,Pisti, Elpida and Agapi, lived in Italy in the 2nd century AD, during the years of Emperor Hadrian. The three daughters of Agia Sophia took their names from the three virtues mentioned by the Apostle Paul in the 1st Corinthian letter to the Hymn of Love: "There is faith, hope, love, and all these three, and these are the greatest of these. "(Chapter 13, verse 13).
The three martyred daughters together with their mother Agia Sophia are very dear and their honor is widespread in both the Orthodox East and the Roman Catholic West
As regards their names Sophia, Pisty, Elpis and Love, we note that in the Western collections and the functional books of the West, Sapientia, Fides, Spes and Charitas, and sometimes in Greek (in Latin characters): Sophia, Pistis, Elpis and Agape. For the exact place where they martyred and buried, other ancient sources mention Via Aurelia, near Rome, others Via Appia.
Particularly in Greece, Orthodox Christians honor them not only with the development and dedication to them of grandiose temples or humble chapels, but also by giving their daughters one of their full meaning names: Sophia, Faith, Elpis and Love .
The church of Agia Sophia in Constantinople is not dedicated to them, but to Christ, which is called "Wisdom of God". The capital of Bulgaria, Sofia, took its name from Agia Sophia, has a great ancient temple dedicated to it and celebrates its celebration.
Copyright 09/2018 by Cosmoflora.gr , send flowers to all cities of Greece with no deliverries fees.