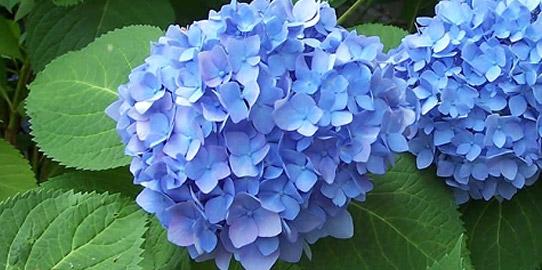 Many call it grandmother's flower because hydrangea is a classic flower we meet in the yards of houses in villages and islands.
In recent years, however, not only the grandmothers love it, but all of us, having re-energized our gardens, courtyards, balconies and our vase.
If you already have or want to get a hydrangea, its care is simple, but you have to follow it faithfully to enjoy it for a long time healthy and blooming.
First of all, let us talk about its origin: Hydrangea or Hydrangea, originates in the countries of East Asia and many say it originates in Japan. Hydrangea as a plant is an impressive shrub with large toothed leaves and spherical flowers. There are also varieties of climbing hydrangeas and indoor hydrangeas.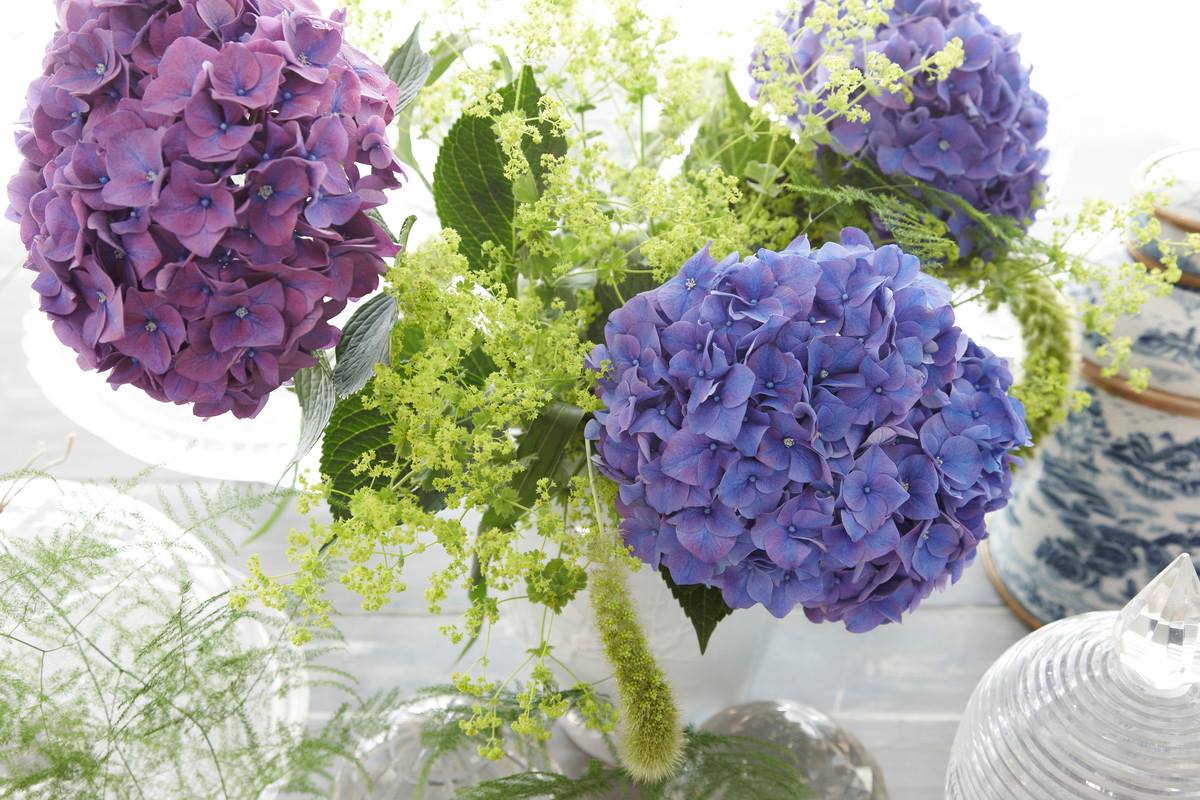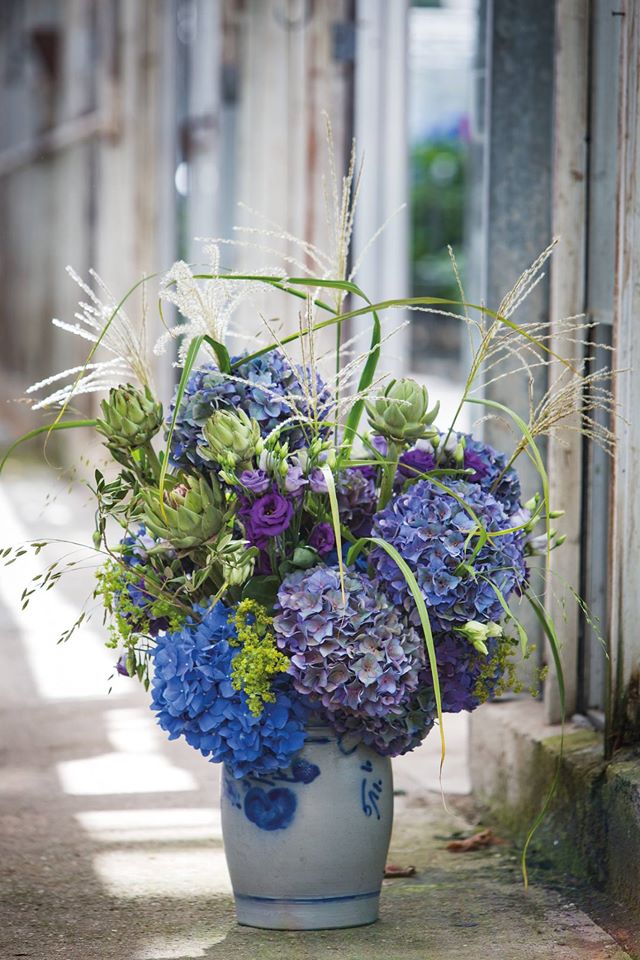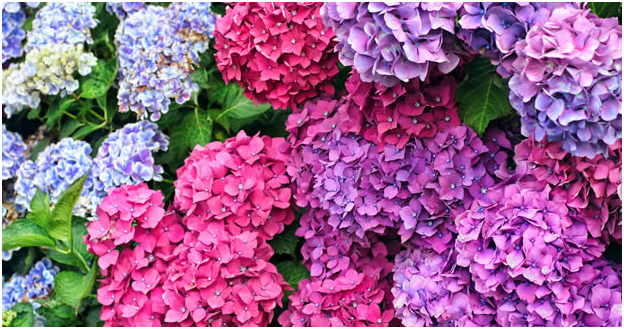 Its flowers vary according to its variety. You will find it in about 80 kinds and many colors, such as white, pink, purple, blue and aubergine, red, intense fuchsia and yellow. The color of its flowers depends on the variety of hydrangea but also on the pH of the soil. For pink flowers you need more alkaline soil while for blue flowers soil more acidic. The neutral pH soil produces red flowers. If you want blue flower pots, it's easy to do it by simply choosing acidic soil. In the garden, however, things are not so simple because you hardly turn the soil into acidic. However, if you want your hydrangea to get blue or blue flowers, then you can add some clay-containing solutions, such as clay sulphate solution, during the watering process. This process should not be done during the flowering period but during the vegetation period and repeated for 6-8 continuous watering. After this surgery, the color of hydrangea can not be changed again. If you look for dark pink color you can not easily achieve it because it is found in milder climates, with lower temperatures in the summer months.
Hydrangea belongs to the acidophilous plants and has particular needs for its growth and care. You should plant it in a cool place, with shade or half-shade, and to the point where the midday summer sun and the wind do not hit.
 Very important is the lubrication of the hydrangeas. Regardless of pH, your soil should be rich in organic matter. So do not forget to add a fertilizer to your plant, ideally a liquid fertilizer rich in potassium. This helps you have a richer flowering. Apart from the winter months, the rest of the time is good to repeat the fertilization process every 2 to 3 weeks.
Hydrangea loves iron. It is good to be in the fertilization - at the same time - enrich your soil with iron, adding to the irrigation a special organic food with iron. To place the iron, drill a little peripherally in the pot, put the metal inside, cover with soil and then water. Alternatively, you can follow your grandmother's practice and throw iron chips into the soil or plant it in an iron tin. However, iron deficiency causes yellowing of the leaves of your plant.
Do not lubricate hydrangeas with manure because it raises the soil pH enough.
Hydrangea is a plant that needs special attention to watering as we need to water it often so that the soil always stays wet. The base of the plant should not accumulate and water. In the summer months, if you can water it daily, it will appreciate it and reward you with rich flowers.
Do not worry about the winter months, hydrangea does not get anything either in the cold or in the snow. Your plant has a high resistance to low temperatures and can withstand up to -15οC. Beware, however, indoor varieties do not withstand the cold and are destroyed if exposed to it abruptly. Unlike the cold, hydrangea is sensitive to strong winds and you should not expose it to them.
If your hydrangea is in a pot, in the winter it is good to place it in a position that does not catch the rain. If it is planted at a fixed point do not forget the difficult winter months to cover it for protection.
Remember that hydrangea does not need many pruning, because its shape is spherical. We only prune it to remove old or dried branches. So, we create the conditions for better flowering next spring. The ideal time to plant it is spring and to prune it in the autumn. 
Our advice is many but simple and if you follow them, your hydrangeas will be healthy and well-groomed for a long time.
Good luck!
If you want to get yourself a hydrangea at Cosmoflora you will find a great variety of suggestions and choices.
We are waiting for you!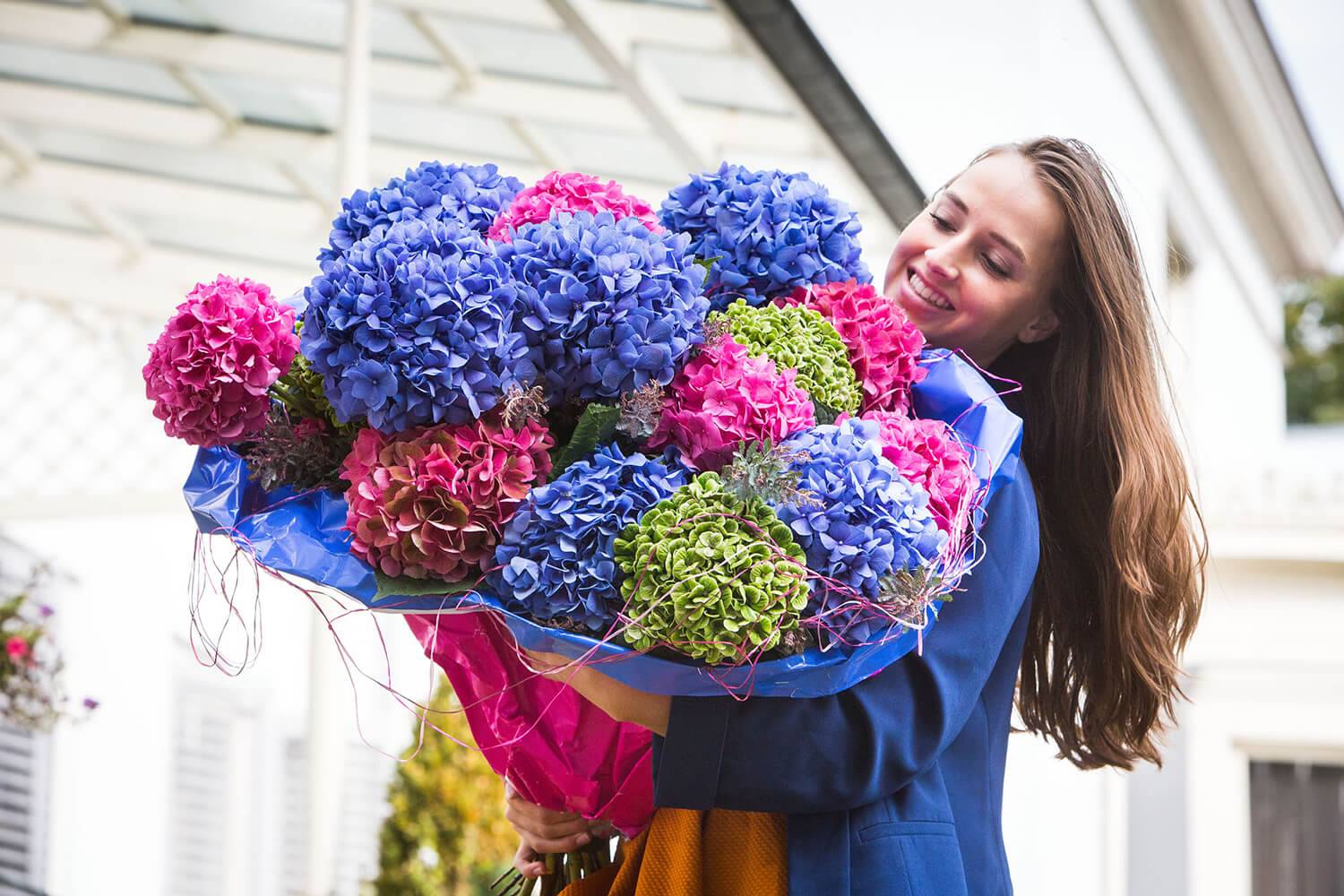 copyright cosmoflora 2019